2022-2023 wrestling season and the effect it has on it's athletes
The 2022-2023 wrestling team has one of its highest participation rates compared to other years with three girls now on the team. Coach Justin Werk and Timothy Erickson work hard to coach and be there for their athletes. "My favorite part about a coach is learning all of the kids stories", says Werk.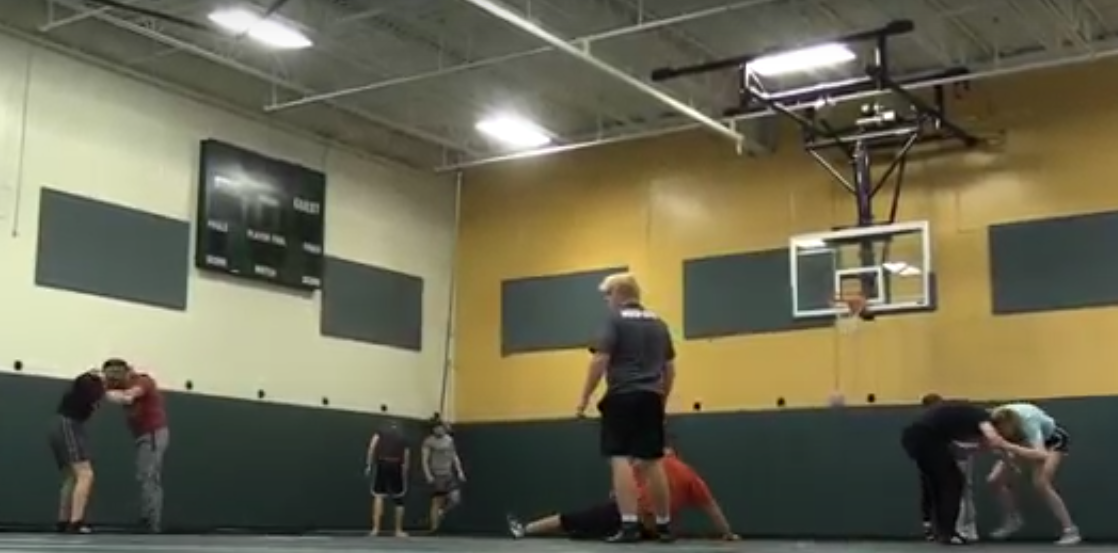 2022 Wrestling Team practicing in the 6th Grade Building, picture taken by Jezabel Dimaze.
Addan Schmidt has been a wrestler since he was just a little kid and has a huge passion for the sport. "I like watching the little kids grow and get better and I obviously love getting better too", says Addan. "Last year he cut additional weight, went down a weight class and started competing with tougher components so that a couple of guys who were new to the team could have an experience", says Coach Werk. Cutting weight involves losing weight in order to fit into a specific weight class to compete. "I think wrestling creates good mindsets, not just on the mat, but in life, too", says Addan.

Good luck this season wrestlers! Go Sting!