Christmas Vacations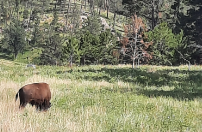 Christmas time is very popular and some students go on vacations during that time to either get away from the snow or see relatives. Some students' families try to go on vacation every year.
"We try to usually," said Bransen Reinke, a freshman at Spectrum.
Another freshman, Margaret Ruzek said, "Every year during winter we go visit both sides of our family. Some are in Minnesota and the others are in Wisconsin."
With many different students, there are many different places that they go on vacation.
"I'm going to Cosmo, Beliz, Honduras, Grand Cayman, and Costa Maya, Mexico," said Reinke. He went on a cruise all over the Caribbean during his spring break.
Another student just went on vacation one state over for their family's Christmas.
"This year we went up… I think it's down south in Minnesota and then we went to Wisconsin in Rylander," said Ruzek.
Vacations span from only a few days to weeks. Some vacations leak into the school year. If vacations happen to leak into the school year, you must catch up on school work.
Reinke said, "It's over like New Year's and we get back on the 7th so I think it's like 8 days."
Ruzek said, "Nope we just did it during the break and we came back the day before the last day."
Vacations are always fun. Especially during Christmas time. We hope had a great Christmas.